By Hiring Our Junk Removal Company, You Have No Need for a Skip Permit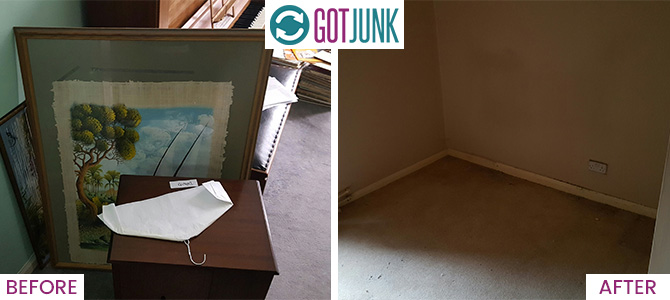 When you're clearing any junk from any property or land and you need to hire a skip then that means you need to obtain a skip permit. This is done through the council and can be quite expensive, depending on where you live. It's one of the reasons Got Junk has become so popular in recent times because we are the cost-effective alternative to a skip hire permit and also save you having to go through all the hassle of getting a permit for your skip. By hiring our junk removal company, you will get everything done for you. We come and collect your rubbish, take it away for you and dispose of it safely. By doing this, it means you don't need to get in touch with the council, get the permit for the skip as well as you don't have to load up that skip yourself which can be physically exhausting.
A Better Alternative to Skip Hire
It can also be inconvenient and not always easy, when hiring skips, to try and find a space for your skip. What is easy, however, is simply making a phone call to our company and with our hard-working employees immediately collecting your waste or junk, you have a much easier solution to getting rid of junk and rubbish without the need of a skip. You can call us now on 020 3743 0222 for more details on our prices and services. No matter what you have to clear away, we are the alternative to skip hire that costs you so much less and is also a more efficient way of clearing rubbish.
Avoid the Hassles of Obtaining a Skip Permit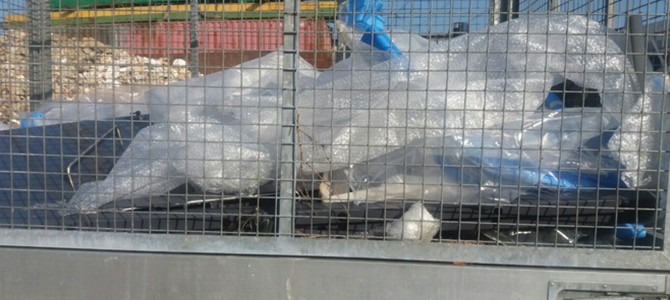 One other reason why it can be more advisable to hire us rather than hiring skips and getting a skip permit is because with a skip you can also pay additional charges which can add even more money to the price you pay. You may also find that with a skip you need to place it in a controlled parking zone and there are a number of other rules and regulations which have to be abided by in order to have a skip in a safe and convenient place. In contrast, our company has the expertise and knowledge of removing rubbish quickly and efficiently without the need of you to get a skip permit.
Put Your Trust in the Professionals in Junk Removal
So in addition to saving you money because you are using our company and saving you time we will also save you so much trouble that comes with dealing with the council and skip hire permits. We have been clearing rubbish professionally for many years and our skip permit alternative is we have hard-working employees who can get your job done in no time at all than trying to do yourself with the aid of a costly skip.So, if you have been thinking about getting a skip hire permit, you need to get in touch with your council whilst making sure it's a viable and practical means to clearing any rubbish or junk away from your property.
Save Time and Money Spent on Getting Skip Permits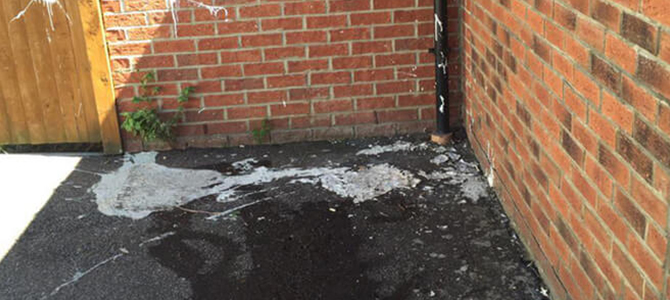 On the other hand, you can call the best skip permit alternative, the junk clearance experts Got Junk on 020 3743 0222 and in no time at all we can have any space cleared, whether it's your garden, your commercial or domestic property. We can confirm how low our prices are and we are sure you'll see that for so many reasons we really are a much better alternative to skip hire. Now, you don't have to worry about obtaining a skip permit. All you have to do is call us, tell us what you would like cleared, we will arrange a date and time for our hard-working employees to come round and clear your rubbish away then we will dispose of it safely and legally.
Skip Hire Is another Great Option for Clearing Away Waste
If you like doing things at your own pace and want to handle clearing away your rubbish and junk at a time that suits you, we offer you another very convenient option – our cost-effective skip hire services. When you hire a waste skip from us, you can keep it nearby and throw away waste in it at multiple stages of your work, as opposed to the one-off visit in our other collection services. This offers great convenience especially when there is a construction project in progress at your premises or you are doing a garden makeover or simply want to clear away the clutter in several stages. The skip will be placed near your London home, either on your property or on the road or another piece of public land. We offer a number of skip hire sizes too, all at pleasantly low costs, to suit the needs of different projects.

Can You Proceed Without a Skip Permit?
As already mentioned, you could have the waste skip you hire put in different places. In some cases, you will be required to obtain a special skip licence from the local council so that the skip doesn't violate local laws or obstruct traffic. But in case the skip is placed on private property in London, no such permits or licences will be required, as it will be taking up space on private land and won't be hazardous to public safety. Depending on what type of property you have, you could have the skip placed in your backyard, in your driveway or on your front lawn. However, it is often not advisable to leave the skip on the lawn for longer periods as it may damage the grass. The best bit about placing the skip on private property is that you will spare yourself paying the skip permit cost and going through all the procedures of obtaining the licence.
When Will You Need a Skip Licence?
In all cases when the hired skip has to be placed on public property, you will have to apply for a valid skip permit with the local council that governs the London area you live in. For instance, if your property, and more importantly the public land you intend to put the skip on, is located in Brixton, you will have to contact the Lambeth Council for a permit. You can have the skip deposited on a public road or at a parking lot. However, depending on the local rules and restrictions, in case the skip is deposited at a place that has parking restrictions, you may also have to cover the parking bay suspension fees for it. This will add to the total skip permit cost, but in some cases there is no other alternative than using restricted parking areas, as placing the skip on the road beside your home may endanger public safety and obstruct traffic in London.
We Will Help You with Valuable Info and Advice about Getting a Skip Permit in London
By now, you may already be feeling overwhelmed by all the rules and regulations you will have to abide by in order to hire a skip in London and put it on a public road near your home. Maybe you are even thinking about other alternatives that will spare you all that hassle and dealing with the council. No need to be alarmed though as we at Got Junk are always available to answer any queries you may have about how to obtain a skip permit, what the best ways to approach your local council are, what additional fees you may have to pay as well as every other detail about our available skip sizes and services. All you have to do is call 020 3743 0222 at your convenience and ask away – our friendly customer service department will be happy to provide you with all the info you require and give you further advice.
Contacting Your Local Council for a Skip Licence
If you are still wondering how to apply for a skip permit, you shouldn't get too worried, as the procedure is not that complicated at all. What you will have to do is contact the respective department of your local administration that deals with issuing permits and parking permissions and fill in an application form. Every council in London has its own website that has a special section dedicated to the regulations and procedures for using waste skips and obtaining permits for them. You can go to the website of your local council and familiarise yourself with the regulations and also see the skip permit prices for different time periods. Each council also has an online application form that you can easily fill with the details of where your property is located and where and for how long the skip will be deposited, etc. We can guide you through filling the forms too, if you feel stuck at some point – just call us on 020 3743 0222 for assistance.
When Will Parking Suspension Fees Be Added to the Skip Permit Cost?
In the cases when you want the skip to be deposited in a restricted parking area in London, you will have to pay the relevant suspension fees for the parking space, in addition to the cost of the skip licence. However, you should be aware of the fact that the suspension of the parking spot for your skip is subject to approval granted by the local council authorities and your application for the parking bay suspension may be rejected. Also, the council can only grant you suspension of a parking spot if it is located in a restricted parking zone; if there are no parking restrictions applicable in the area, you can't reserve your spot – but in that case you will not have to pay parking fees either, and you will only have to cover the skip permit cost.
Additional Skip Hire Restrictions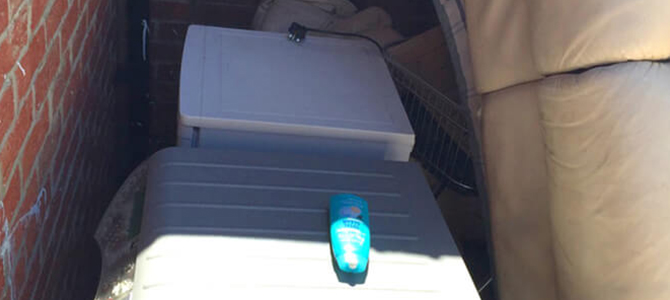 Depending on the specific council regulations, in addition to obtaining a skip permit for your waste skip or builders skip in London, you may have to comply with a number of different restrictions and meet certain requirements as well. These can be specific regulations for the marking of the skip, light indicators to prevent incidents at night, the availability of all the documentation on site for inspection, intervals of the day during which the skip should not be filled so as to avoid disturbing the peace, etc. Usually there is also a requirement that the skip is clearly marked with the company name, address and phone number of the owner/skip company. You should check these restrictions with your local authorities and make sure to comply with all of them to avoid being fined.
The Skip Permit Prices Vary with the Different Councils
Each borough council in London has its own price list for issuing and renewing skip permits and different durations of time for which the permit is issued. In addition, the time for processing your request will also vary depending on where you are located, but it usually takes councils around 5 to 10 working days to process an application. For example, if you would like to apply for a licence for a builders skip in the Royal Borough of Kensington and Chelsea, you will have to pay an application fee of £89 and the permit will be valid for a 3-month period. The renewal fee is also £89. On the other hand, there are several options for a skip licence from the Wandsworth council: a 5-day licence and a 4-day licence cost £32.50 each and a licence for 28 days costs £62.70. The renewal fees are as follows: £32.50 for 5 days, £32.50 for 14 days and £62.70 for 28 days. These prices don't include parking bay suspension fees, which should be paid separately, if applicable.
Let Us Guide Advise You on How to Obtain a Skip Permit
If you fail to secure a valid skip licence for your hired waste skip or fail to comply with the restrictions for its marking and using light indicators stipulated by your local council, you may be subject to a fine of up to £1000. In order to avoid the risks of being fined and also guarantee that your skip isn't a threat to public safety, you should get familiar with all the local regulations and follow them to the letter. If you feel the process too overwhelming, don't hesitate to contact Got Junk on 020 3743 0222 at any time for insights, advice and additional information on how to apply for a skip permit in London. We would be happy to guide you through the process and help you fill the application forms.
Our Testimonials
Considering it was such a labour-intensive service, I managed to get the flat clearance taken care of very cheaply. I want to thank this company for their efforts.
I hired their professional help for a skip permit and was happy with what transpired. After experiencing what they're all about, I'd gladly recommend them.
The flat clearance team removed every single item of junk from the flat. It was a big job. The flat was on the fourth floor of the building, so it required plenty of work. Thanks to the skip permit, they did a top job and the price remained reasonable.
Due to the position of my flat in the building, I thought the flat clearance service would be pricy. I thought that labour costs alone would be astronomical. So, I was pleasantly surprised when I received such a reasonable quote from this firm. They also provided skip permit, which was very helpful.
Show all