West London Office Removal and Property Removal Made Easy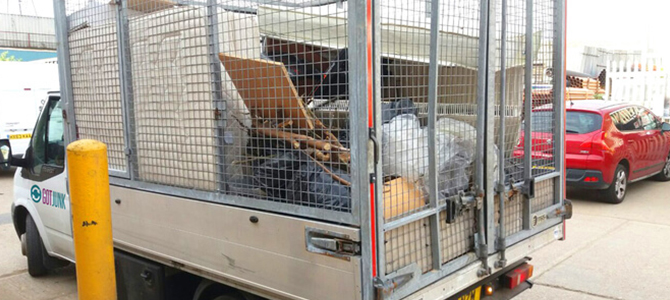 It is a tourist favourite and an area that provides Greater London with a large degree of its culture. It is also where a lot of small and large businesses decide to set up shop. However, when it comes to moving a business it isn't as simple as packing up a few boxes and moving to somewhere new. In many cases, a move both reveals and creates a large amount of rubbish within an office. You can always attempt a property clearance on your own, but why put that stress on yourself when help is at hand. Got Junk are experts in both commercial domestic clearance and office clearance tasks. This expertise has come through years of experience of moving businesses both in and out of West London. What set us apart from the crowd are our operations. We don't believe in simply throwing items in the back of a van and driving off. Planning is key and we have that down to an art form. Accounting for every item and every step, we know how to get the job done quickly and efficiently the first time. When you are ready to move your business, call our team on 020 3743 0222 to receive more information on how our junk removal service can help.
When London was divided into sub-regions back in 2004, one sub-region emerged as the most upmarket of them all. What has made West London so prominent over the years is its connection to the terms "luxury" and "lavish". It has become one of the capitals go-to shopping destinations, from Fulham High Street to the Kings Road. West London provides people with a luxury shopping experience that can rival any other in the world. However, luxury shopping isn't where West London begins and ends. Other areas in the region include Brent, Ealing, Hounslow, Richmond upon Thames, Harrow, Hillington, Hammersmith, Fulhan and Ealing. Visitors to such regions will find plenty of open space and greenery to be observed. Proving that West London can provide people with plenty of quiet moments too. West London may have the image of being one of exclusive jet set types who are living the high life. In reality, West London is a warm and spacious region of the capital, which offers visitors a unique experience no matter which part they visit.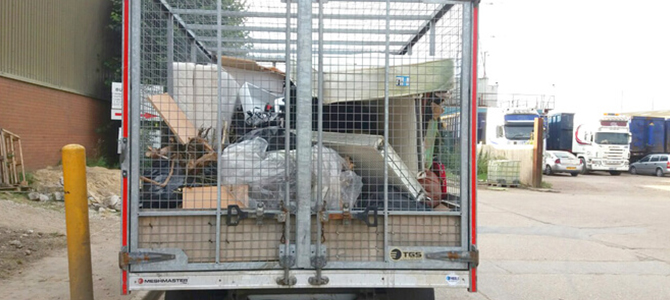 When it comes to the commercial and business sectors of London, West London is without doubt one of the most prominent. It means that moving into the area can be seen as a great way to further your business. However, deciding to move your business into the area and actually doing it is two different things. It means that in order to get the job done right, you need to find the right company to handle the task of office clearance. When you want a property clearance company you can count on, Got Junk should be the first name you think of. We are a commercial clearance and flat clearance company with a difference. You won't be getting just a typical man and van service, you will be getting the use of some of the most experienced staff in the industry and some leading technology to boot. Don't put your business at risk in the hands of a cowboy commercial clearance service. When you speak to one of our team on 020 3743 0222 we will give the facts, and just the facts. Starting with a run-down of what we do, we will leave you with a free no-obligation quote that will show you just how affordable our company is. Take the stress out of moving your business, let us help and make your waste removal an effortless task.
Our Testimonials
The rubbish clearance I got this company in West London to take care of involved the collection of all sorts of stuff, including furniture. They assured me they'd be able to take care of the lot and they came through for me.
It was a massive rubbish clearance job. They handled it with ease. I thought they'd have to bring over two vans. But they made everything fit in just the one, removed everything during the space of a single collection.
Getting my massive rubbish clearance job sorted was made easy thanks to Got Junk. I dealt with the right team of professionals. They took care of the massive mound of junk like it was nothing.
I've hired Got Junk for rubbish clearance purposes, mainly, a few times now. They always have teams available to carry out speedy collections and always give good prices.
Show all