We Give You Waste Disposal That's Carried out Correctly, Professionally and Economically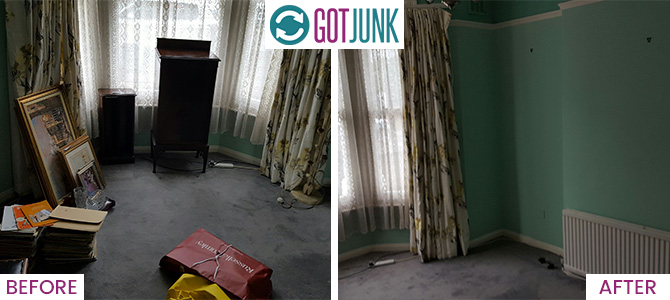 Waste disposal London is something that needs to be done professionally in order for it to be done right. Got Junk is a company that does it for you right. We dispose waste legally and in a fast and efficient manner. It saves you having to hire a skip, it gets a job done as you want it to be done because we work to your specific requirements, and it saves you so much manual labour. In addition, we have some of the best refuse collection and furniture waste disposal prices around. In every way, we give you a better waste removal service because we have a better standard of working professionally as well as having the expert employees who have many years experience in carrying out such waste collection work. To find out more about our company immediately you can call 020 3743 0222 and we can also confirm just how low our prices are.
We Have the Best Waste Disposal Prices around London
We have employees who have the experience and know-how to dispose of any rubbish. You can be sure the job is done within current regulations and to the exact specifications you ask for. We feel that waste collection is an essential job that must be done for a variety of reasons. The number one reason is hygiene. In addition, by clearing up any space, we can make it a lot nicer in appearance. Junk can often get in the way and be a hindrance and as such be a safety hazard. Especially if this is around your business premises and commercial land, you need to have property which is clear of junk.

Amazing Quality on Our Waste Disposal Services London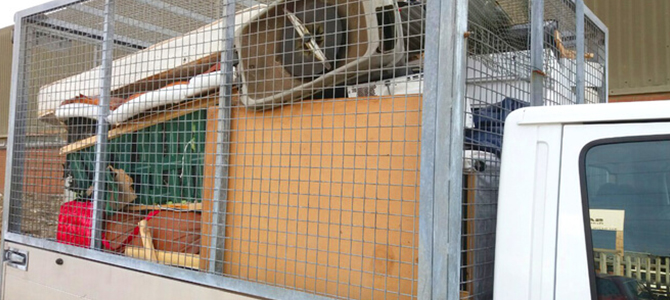 The rubbish disposal we give you is what you want. It means you pay a reasonable price and have any worries you have about rubbish lying around any building, garden or anywhere else dealt with by professionals who know what they're doing. We get the job done fast, efficiently and with causing the least disruption to your property. We make sure that when you need professional waste removal, by coming to us you'll be delighted with the expert work done and the fact you no longer have to worry about any junk, rubbish or waste lying around.
We Are the Most Reliable among the London Waste Disposal Companies
The thing about rubbish and junk lying around property, or any working or living space, is that you don't want to touch it because it's so unhygienic. So often, it's the case that many people end up leaving junk lying around and this just means it builds up over time to become an even more pressing problem. Our London waste disposal solution is economical, fast and efficient. It's so easy as well. All you have to do is make a phone call to our waste disposal company and we'll send out professionals who are trained in how to dispose of junk and clear up every kind of refuse and rubbish for example confidential waste disposal, electrical waste disposal or even disposal of garden waste.

We Provide New Service – Cheap Waste Disposal Bag
By making a phone call to our waste disposal experts, you can have any space cleared in no time at all. We can be there ASAP and, likewise, be there at a time and date which suits you. By doing this, we can make any unsightly and unhygienic land or property looking back to his best. We take care of the dirty work leaving you to reflect on a job well done because you took the time to call the right professional waste disposal company. So call us now on 020 3743 0222 and let us do the rubbish disposal you want done efficiently, professionally and for a price you'll be delighted to hear. Got Junk is a London waste disposal company that disposes of waste and junk the correct and economical way.
Why Are We Your Best Bet for Waste Disposal in London?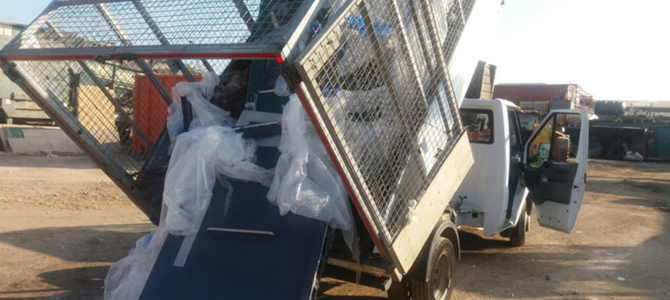 Many companies offer rubbish disposal services in London, but few of those can guarantee a safe, eco-friendly, fast and professional service and even fewer can offer you a fair price for such a service. We can and we will! We have been operating in the capital for close to 15 years now and throughout that time we have been providing local residents and businesses with impeccable waste collection and disposal services at accessible prices. We can meet all your demands related to waste and can handle just about every type of rubbish you can find in a domestic or commercial property in London – be it garden, household or electronic junk we will take it away safely and without any problems.
The Perfect Solution to Commercial Waste Disposal London
Are you running a business that regularly generates waste? Do you work in a busy office and office junk is starting to become a problem? We have the solution – take advantage of our comprehensive commercial rubbish clearance services and forget about any issues caused by clutter and waste! We can collect all kinds of commercial waste from all types of commercial properties – offices, shops, restaurants, warehouses and even factories. We will arrange a convenient collection timetable that won't disturb your work and we can even visit you and take away your rubbish outside of your working hours – whatever works best for you. Call 020 3743 0222 now to find out more about our commercial rubbish collection options and get a free estimate.
We Waste Disposal Requires a Special Approach
The disposal of electrical waste is a tricky task that can't be handed over to just anyone. There are special permits required for handling electronic equipment in order to guarantee its safe disposal and we at Got Junk possess all the relevant licences to do the job legally and fully. We follow all the guidelines for the disposal of electrical and electronic equipment set by the government and the local authorities in the capital to guarantee that your e-waste won't end up fly-tipped in an illegal dump, but will be properly recycled instead. We offer services that are safe not only for you and your property, but for the environment and the public too. Hire us now if you want to be certain that all your e-waste will be recycled at the proper facilities.
Our Waste Clearance Teams Have Many Years of Experience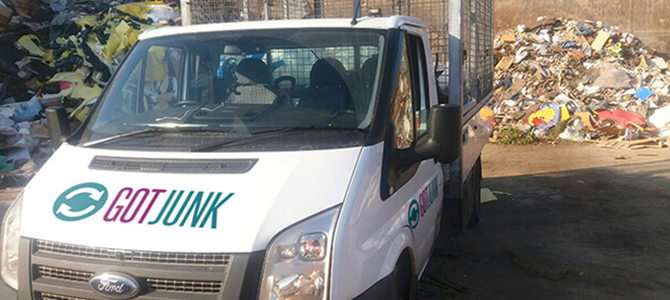 Do you want to hire a skilled and experienced crew to collect and dispose of your rubbish? Well, you've come to the best rubbish removal company for the job. Our teams consist of well-seasoned professionals who have spent many years in honing their skills and know everything there is to know about rubbish and its safe handling and disposal. Our waste collectors go through a thorough vetting process and their skills are put to the test before they become a part of our team. What's more, they constantly undergo training to perfect their skills even further and always provide the best quality service possible. At Got Junk we strive to stay on top of all innovations in the waste disposal industry and this, along with our incredible dedication to our work, makes our services the best option out there.
Our Got Junk Removal Services Give You the Best Value for Your Money
We always deliver top-notch results, but if you think that such a high quality rubbish removal service as ours will cost you a lot of money, then you are totally mistaken. We have low and affordable prices across our whole portfolio of services and this makes us accessible to all our potential customers, no matter how limited their budgets may be. We offer you a cheap waste clearance service for your home or commercial premises, but the low price won't mean a substandard service in any respect. Customer satisfaction is our top priority, so we will give you true value for money and a perfect result every time, and all that for a pleasantly low price.
A Plethora of Rubbish Collection Services to Choose From
We know that our customers have different requirements and different types of junk they want to get rid of. That is why we have developed an extensive portfolio of waste removal services that cover every possible commercial or domestic requirement pertaining to clutter and rubbish. This includes solutions ranging from clearing out lofts and removing garden waste to collecting old furniture and the safe disposal of waste electrical and electronic equipment. Regardless of what particular type of waste you want us to take off your hands we will do so quickly, professionally and for a low price, leaving you with a clutter-free property and a lot of extra space. Call 020 3743 0222 now for more info and bookings.

Our Waste Disposal Services Don't Harm the Environment
We are a company dedicated to preserving the environment in every possible way and thus we have developed a comprehensive strategy for eco-friendly rubbish removal and disposal. Every aspect of our service has been carefully scrutinised and has been tweaked in such a way as to be as environmentally friendly as possible. For instance, we utilise vehicles with the highest fuel-economy ratings and we have many depots across London so that we can reduce travelling distances and harmful emissions. We maintain partnerships with a number of recycling facilities and other organisations, including many charities, so every part of your waste that can be recycled or reused is sent to the respective facility. We especially emphasize on legal and proper WEEE waste disposal. With Got Junk on board, your waste will be in safe hands and won't cause any harm to nature.
Get Rid of Junk in a Jiffy with Our Same Day Rubbish Collection Service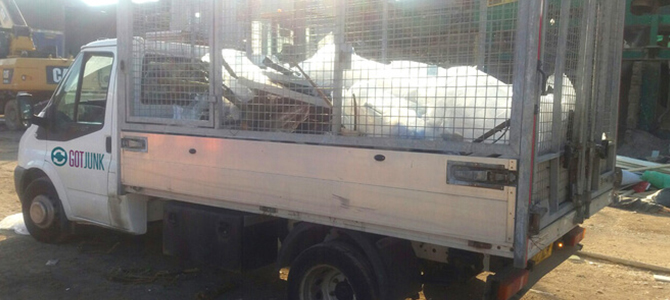 Many a times, you need to act fast and find a junk removal solution at very short notice. If you don't make a good choice, though, the results may be far from what you expected. Now, you no longer need to worry about how to dispose of waste quickly yet get a satisfactory result. With our same day service, you can easily and quickly address any task, from the disposal of electrical waste to a full clearance of your home, garden or office. Get in touch with our experts, tell us about what needs to go and it will be gone from your property by the end of the day – it's that simple! No need to wait for days or stress out – just give us a call on 020 3743 0222 and we will collect your rubbish today!
Got Junk Removal Offers Many Benefits
Clearing away the clutter and waste from your property can have many positive effects. First, it will give you a lot of free space that you could utilise in any way you please. Second, it will make cleaning much easier and your home or office environment will become much healthier. Third, in the case of commercial waste disposal London, your business premises will be much better organised, making your workspace more productive and leaving a positive impression on the clients that visit you. And last but not least, your whole life will be much more organised if there is no junk lying around and constantly getting in your way. To enjoy these benefits and many more, book our waste clearance services today!
Call Today to Get a Special Offer on Our Waste Removal Services!
Do you want to save some money but still receive a first class junk clearance service? We offer you the perfect opportunity to do just that today. Get in touch now and tell us what you need to dispose of. We will give you a detailed quote, free of charge, and we guarantee that the price we will charge you will be the lowest you'll find in London for such services. We won't add any hidden fees or unwanted extras to your bill – you will pay only for the service we deliver and the amount of rubbish we collect from you. Give us a ring on 020 3743 0222 today and grab a bargain on the best waste disposal services in town!
Our Testimonials
The same day garden waste disposal service was the service I'd been looking for. I'm glad I came across this company when I did and glad that they operate in my area.
I can't thank them enough for the speedy and professional way they handled things for me. Dealing with them made garden waste disposal easy. I'll be using them whenever I accumulate such a mound of green waste again.
I got a free quote for my waste disposal job and immediately booked them in. It was the professional job I was after. It was a no-hassle service.
Everything I read about them made them seem like an environmentally responsible waste disposal firm. That was the top of my list when looking for a company to hire. I booked them in, feeling better about getting rid of so much waste.
Show all