The Ins and Outs of North West London Junk Removal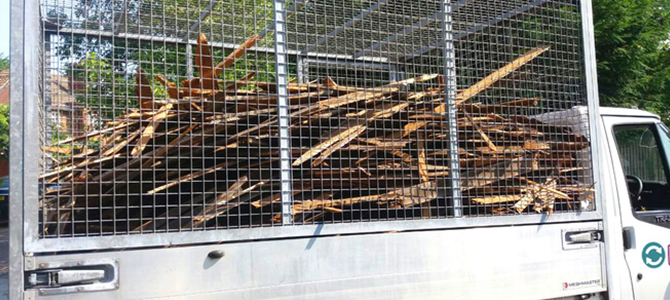 Combining the up-market touch of West London and the vibrancy of North London. North West London is arguably one of the more popular sub-regions within the capital. It considered a truly culturally diverse region, blending city slickers and twenty-somethings all in the same area. The region also plays host to various clearing companies, who are there to take advantage of the mass amounts of rubbish that the region produces. Got Junk are the leading rubbish removal firm in the area, handling all jobs both big and small. Why are we the best? The answer to that one is simple; our business is all about skill, security and experience. Blending all three together through vetted staff members, the latest technology and vehicles, and a robust insurance policy, makes us the pretty much the only game in town when it comes to rubbish clearance. We won't leave you with an unfinished job, when you choose us you are getting a company that can handle any job of any size, from start to finish. Junk clearance is our business, so call our team now 020 3743 0222 to receive a free no obligation quote.
What has made North West London such an appealing region to visit is its large degree of cultural diversity. In many regards, it is the melting pot region of the capital, as the mix of cultures and classes are clear for everyone to see. If you're a driver then North West London has definitely become the place to be. In a city in which public transport is so commonplace, North West London is still an area in which you can get out on the road without issue. The area also has a thriving social scene, from the energetic nightlife of Camden town to the intellectually heavy Hampstead offerings. The city brings a lot to the table. The area also brings people the home of English football in the form of Wembley Stadium. London Zoo is also a popular attraction, showing that North West London also has a family friendly side. There is no doubt that in terms of the sheer amount of attributes a region can offer, North West London ranks up there with the very best in the United Kingdom.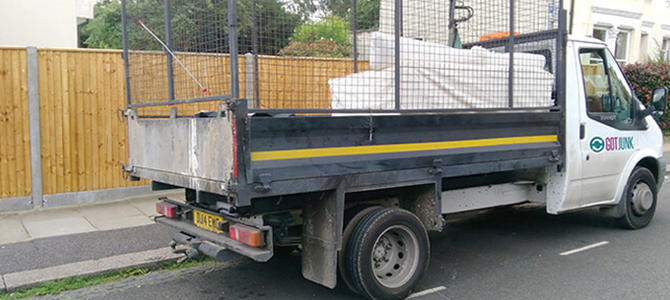 North West London is a fine advert for cultural diversity within the capital. However, with such social classes and cultures blending together so easily, it makes North West London a busy place to go. Rubbish and waste has become a common sight and tend to accumulate within homes around the area. If you are resident it pays to stay on top of your rubbish levels by employing a rubbish clearance service. Services, such as the one offered by us here at Got Junk, take the stress out of handling rubbish and waste. Our team are some of the very best in the business and can rigorously plan the removal of your rubbish, form collection to disposal. What separates us from the rest is easy, none of our competitors offer the same skill of experience that we do. Our service is constructed out of some of the very best staff in the junk removal business, along with the very best in disposal technology. When you work with us, you are working with a company that knows how to get the job done right first time. Don't put yourself at risk by using a cowboy firm; speak to our team today on 020 3743 0222 and rest easy knowing that you are in safe hands.
Our Testimonials
I've hired them for rubbish removal a few times now. Whenever they do, they always carry out the collection quickly and efficiently. They always give great prices too and stick to them. They're just what you'd want from such a company.
I enquired about a rubbish clearance that needed sorting. They said they had a team in the area that would be able to handle the clearance right away. That was music to my ears. Of course, I took them up on that.
I want to thank them for handling my loft clearance needs so quickly and professionally. Thanks to them I was able to start making better use of my loft space a lot earlier than expected.
I had bags and bags of green waste that needed collecting. Their garden waste collection team handled it all without any issues. It was a great service, one that I'd thoroughly recommend.
Show all