When You Need a House Clearance in London You Need to Hire Our Company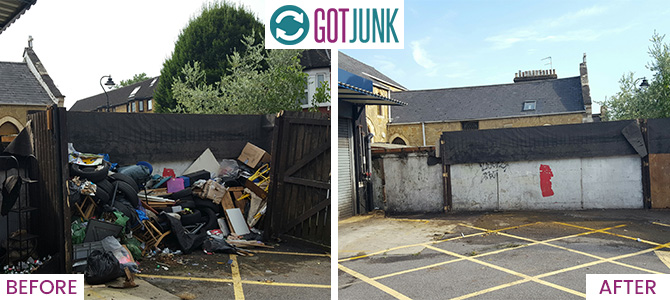 For a house clearance London that's great value, efficient and professionally done, you've come to the right place. Got Junk are the professionals who can clear any property in no time at all and do it safely and efficiently. We dispose of any junk safely and securely within current regulations and also make sure that every job we do is carried out to your exact requirements. We understand, that sometimes faced with a property clearance, it can be a bit overwhelming for a number of reasons. To begin with, there may seem so much you have to clear. The best way to start is by giving our house junk removal company a call on 020 3743 0222 .
Book Cheap House Clearance with Us Now
We will answer any specific questions you have about house and garden clearance and also give you a quote on how much it would cost depending on the size of property and what you need to have cleared. We have the experience and the technical expertise as well as the fully trained employees to make sure your house clearance UK is done correctly and we also make a point of causing you as least stress and disruption as possible. When you're coming to our flat clearance company, we are the house clearance company that cares about the work it does and that you have complete satisfaction with the work done.
Local House Clearance Experts who Can Handle Any Type of House Clearings
We can clear lofts, cellars, garages, garden sheds… Every place within and around a property can be cleared just as if you have one room which needs to be cleared, then, of course, we can do that as well. We can also simply come to your address when you're having a clear out of items which you feel are cluttering up your home. It's often beneficial to have a clear out such as this and to create more space for yourself and for anyone else who lives with you. We can come and collect anything you have and if, for instance, there are large items such as a sofa or bed you don't know how to dispose of safely, then that's another reason why it's better to call our house clearing company.
What Do House Clearance Companies Do?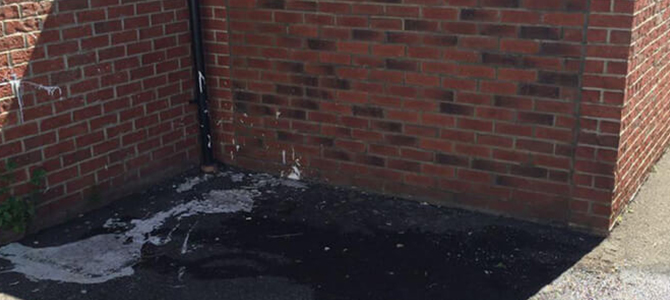 It doesn't matter what size of property it is as well, on a daily basis we clear out a number of different properties of many varying sizes. Our house clearers are expertly trained in how to handle all types of items and it's so much better having a house clearance services through us rather than another means such as hiring a skip, because for one thing we save you so much work but also because our prices are so reasonable, we save you so much money. We handle house clearances of any size with ease.
Save Money with Our Amazing House Clearances London
We are the company who gets rid of the stuff that is cluttering up a house or when you simply need a house clearing services ASAP. We are a house clearance company and when we say 'junk' this simply means anything that you class as junk. It could be anything you simply no longer have need for and just want to dispose of quickly and efficiently. It could be one very large item or it could be a lot of small items.
We Are the Best Among the Rest House Clearing Companies in London
When you're looking for house rubbish removal or you need a whole house cleared, then we are the company to do it because we have the resources and the skilled employees who can make light work of any work. Call 020 3743 0222 now and see how Got Junk can make sure you get home clearance service done in no time at all and for a price which is very pleasing as well. An expert house waste removal for a great value price is only a phone call away, a phone call you should make today.
How Much Does House Clearance Cost?
If you are wondering about how much a good domestic clearance service should cost you, we have good news for you – with us on the job, it will cost you very little! We always strive to keep our prices low and affordable, so that everyone would be able to hire use, even if their budget is very limited. The cost of house clearance services doesn't have to go through the roof, although many companies out there may try to convince you that their extortionate prices are justified by their overheads. Our experience and skills allow us to keep our overheads low and in turn keep the final price for our customers extremely affordable. With us, you will get the best value for money service in London; it is as simple as that. Book now on 020 3743 0222 and see for yourself!
What Can You Do with House Clearance Items?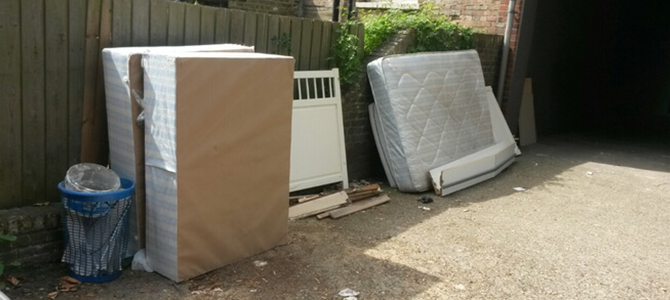 After you clear away the things you don't want any more from your house, you will most probably be left with a lot of different items that can be disposed of or reused in different ways. There will be some items that will still have some useful life left in them. If you are doing the house clearance for cash, you can resell those in order to earn some money. Alternatively, you can give them to friends or family who might find a better use for them or organise a charity house clearance and donate the items or the proceeds from selling them to a charitable organisation. Naturally, there will be junk that can't be utilised in any of these ways and this is where Got Junk comes in – we will haul that away to be recycled or disposed of properly.


Organise a House Clearance Sale to Earn Some Cash or Help a Charity
As already mentioned, items that can be salvaged from the junk pile after your UK house clearance can be put up for sale in order to get some cash. You can do that in a few different ways. The most preferred one is the garage or yard sale, where you display the items you want to sell for people from your neighbourhood to buy. Another similar option are the local flea markets that are organised on a regular basis and work in much the same way. You can also plan a charity house clearance London and give the money you get for your junk items to a local charity in order to support a good cause. Or, you can alternatively donate the items directly to a local charity store.

What Is House Clearance Going to Do for Your Home?
House clearance rubbish removal can help you solve a number of issues at your home. To start with, the junk piled up in your house, garage or loft can not only be unsightly, but also pose health hazards, be a breeding ground for bacteria and the accumulated dust can even cause respiratory issues. Next, unwanted items will take up space and prevent you from enjoying your home to the fullest. With junk scattered everywhere around and constantly getting in your way, cleaning will be much harder too. Don't let those issues haunt you a minute longer! Got Junk offers you a cheap house clearance London that will resolve all those problems and leave you with a spacious home and a clutter-free and healthy environment. Dial 020 3743 0222 now to get a free estimate and some helpful advice.


How Do House Clearance Companies Work?
We can't speak about the whole house clearance business, but we would be glad to elaborate on how our company operates. The first thing you should do is contact us and talk to our experts. We will ask you to tell us some more details about what you would like to get cleared away from your home, the volume and type of waste materials, your preferred date and time for the service provision, etc. Next, we will customise a service to match your preferences and give you a free house clearance London quote with details and a final price. We will then let you decide if the deal suits you and if it does, which usually happens in over 99% of the cases, we will book you an appointment. As you can see, the process is quite simple and aims to give you the exact service you need.
The Perfect Solution to House Furniture Clearance
Do you have a large and heavy old sofa that is just taking up space in your home? Have you ordered a new dining set and don't know how to dispose of the old one? Or is your loft full of broken chairs, bed frames and old cabinets that you want to get rid of? Whatever kind of furniture you may want to dispose of, we will do it safely, quickly and for a cheap price. We have admirable experience in such property clearance jobs and we also have all the necessary lifting gear, straps and loading equipment to be able to guarantee the safety of the job and your property. Book our services for your home clearance with one quick call to 020 3743 0222 and we will haul away all your old and broken furniture and take it to a recycling centre for reprocessing.

A Green Service for Your London House Clearance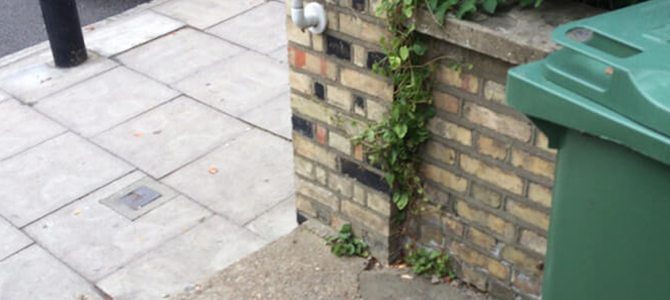 House clearance items can pose a number of hazards to both you and the environment. There are items in every home that, if dumped irresponsibly, can have adverse effects on nature and even pose risks to public safety. That is why, whenever we do any house clearance rubbish removal job in London, we at Got Junk always pay great attention to the details and strive to deliver a fully eco-friendly service. All our vans are the latest models with high fuel-efficiency and our drivers know and use all the shortest routes so as to minimise fuel consumption and emissions of harmful gases. But our "greenest" measure is our comprehensive recycling strategy – we send everything that could be repurposed or recycled to local recycling facilities. Our service is as eco-friendly as it gets, and we are proud of that fact.
The Best Team You Could Hire for Your Property Clearance
We have the best team of waste collectors you could book with for any UK house clearance job. This is not just an empty claim – we can back that up with our impressive track record of delivering outstanding quality services and our hundreds of satisfied customers who keep coming back to us to help them stay on top of their waste issues. Our workers are extensively trained, fully vetted and experienced in handling all kinds of junk items and clutter and they will find a way out of even the most complicated situation to ensure your home clearance is a smooth and stress-free experience for you. Give our services a try and let us prove to you that we are worth every penny you spend on hiring us!

A High Standard House Clearance Service at an Amazingly Low Cost
Got Junk is here to offer you cheap house clearance London and deliver a service of the highest standard possible. We tailor our solutions to fit your requirement to the letter and charge you only for the amounts of waste you want cleared away from your home. Our prices are the best in the capital but that doesn't mean the service quality is compromised in any way. Far from it! We guarantee that you won't find a more reliable, thorough or efficient house or flat clearance service anywhere else and we are certain that once you sample our services and see our low prices, you will want to hire us again and again. Give us a ring on 020 3743 0222 now and reserve your appointment. Let us free your home from waste and that too at an incredibly low cost!
Our Testimonials
I booked them for a massive house clearance job. They claimed they'd be able to collect and recycle everything at my convenience and they gave me a great quote. They did everything they said they'd do. Dealing with them was just super-easy.
I booked them for a complete house clearance. It was the reliable service I required. They had every room in the house completely cleared in no time. It was a relief finally have the house junk-free. It enabled me to move forward with my plans.
The team this company sent to complete my house clearance were just fantastic. They handled absolutely everything for me and got the property junk-free and cleared up in no time.
They collected all types of waste during the course of the house clearance. Because of that and the amount of waste I thought it would cost an arm and a leg. I could hardly believe the quote.
Show all