East London Clearance Services and Everything In-Between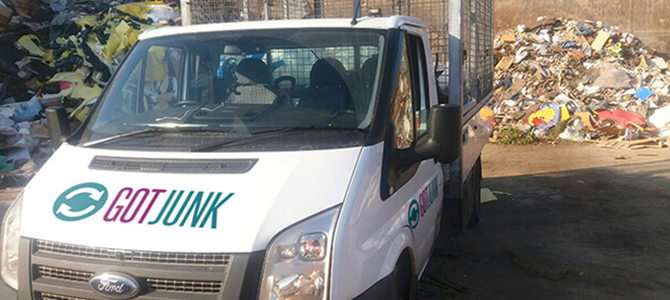 Busy, vibrant and fresh are all words that aptly describe East London. It has become one of the go-to areas of the capital in terms of both business and residence. However, with all those attributes, many find that there just aren't enough hours in the day to handle menial chores. Rubbish disposal and clearing up can be a time consuming task, that can't detract from the important things that you would rather be doing. Thankfully, such time consuming tasks can now be taken out of your hands thanks to Got Junk. With years of experience backing up our skilled staff, we are a domestic clearance company that you can count on. Making East London one of our key areas of business. We offer house clearance services that are ready to tackle any job at hand no matter its size. From collection to council approval for item disposal, we are primed and ready to help no matter the job at hand. When it comes to domestic clearance our customers speak for themselves, so when you want the best clearance services that money can buy, make sure you give our team a call on 020 3743 0222 .
It will come as a surprise to many, but the area known as East London actually exists without definition. However, most Londoner's know that it consists of Tower Hamlets, Baring and Dagenham, Havering, Newham, Redbrigde, Waltham Forest, and parts of Hackney. What has made the area so appealing as both a tourist and residential destination is the redevelopment and almost rebranding that the area has seen since the turn of the decade. It seems that the London 2012 Olympic games have helped turn the area into one brimming with sports, arts and culture. It isn't just from a tourism perspective that East London has grown in recent years; businesses have also warmed up to the area. Many large companies now call the area home, with the financial district not only being a sight to behold but also a thriving area in the capital. If it is shopping you're after then East London also has its own delights. Brick Lane and Shoreditch high street are becoming increasingly modern shopping destinations. In 2014, East London is no longer simply a residential hotspot; it is now a buzzing region that has become a must visit area for tourists and London residents alike.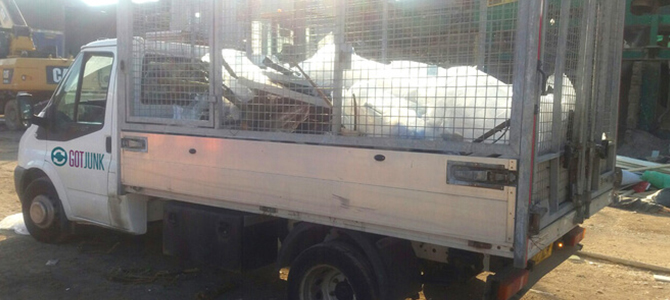 East London is a busy area that will without question keep you on your toes whether you live there, work there, or are just visiting. Odds are being in such a vibrant area; time is going to be something you're short of. When it comes to rubbish removal, don't waste time and energy making countless trips to the local waste disposal centre, let someone else handle the job for you instead. There are plenty of companies in East London who offer waste clearance services, but none offer clearance services quite like Got Junk. Using experienced labourers, insured vans, knowledgeable administration staff, we know how to plan a clearance process from beginning to end. When you choose our rubbish clearance services, we won't be tangling you up in unnecessary paperwork, nor will we leave you misinformed. Our customer service team deals with the paperwork and will keep you notified of the clearance process every step of the way. Don't place your property clearance needs into the hands of a cowboy. Be smart and speak to one of our team today on 020 3743 0222 , where you will receive a free no obligation quote.
Our Testimonials
The rubbish clearance service was spot on. They provided the speedy, hassle-free clearance I needed. It goes to show, that it pays to do your research. I certainly booked the right company in East London or the job.
The flat clearance meant that I was able to get new tenants moved into my flat sooner than expected. It was a great service. I'd recommend getting property clearances sorted with them.
I booked them for a complete flat clearance and needed it taken care of as quickly as possible. They sent around a team of incredibly hard workers the next morning and they had the flat cleared within twenty minutes. I was able to move things along thanks to them.
The rubbish clearance team this company sent seemed to relish the challenge of getting rid of such a huge amount of waste as quickly as possible. They removed everything within five minutes, so I was fine with that and I was very happy with the service.
Show all