We Are the Cheap Skip Hire Alternative That Saves You so Much Money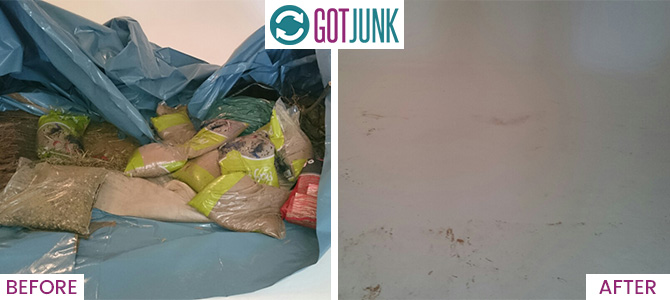 Skip hire can be a costly and time-consuming business. You may think that when you have junk to be cleared from a property or you may want rubbish cleared from land that a skip is essential for the work to be done and for the waste to be cleared. This isn't the case. By hiring our junk removal services, you bypass the need for a hire skip and all that entails. When hiring a skip you have to go through the council and apart from all the paperwork and rules and regulations you have to abide by, it can turn out to be a means of clearing rubbish which is not cost-effective. In regards to skip hire London, you may also have to place a skip in a controlled parking zone as well as taking into consideration a number of other issues such as when you're placing a skip on, say, a street.
Get the Best Skip Hire Prices that London Has to Offer
The good news is if you don't want to worry about all that then you don't have to. Call Got Junk on 020 3743 0222 and our hire skip alternative firm can get your rubbish cleared in no time at all for a great value price because it doesn't include you having to hire a skip. Not needing a hire skip is, in fact, just one of the many advantages of hiring our rubbish removal, hire skip alternative company. We also give you the services of fully trained and knowledgeable employees who have a vast experience in clearing junk and waste from many different types of places. From commercial waste to domestic rubbish, whether it's a house clearance or you simply need one of two large items disposed of, we can do it all.
We Provide All Skip Sizes at Amazingly Low Prices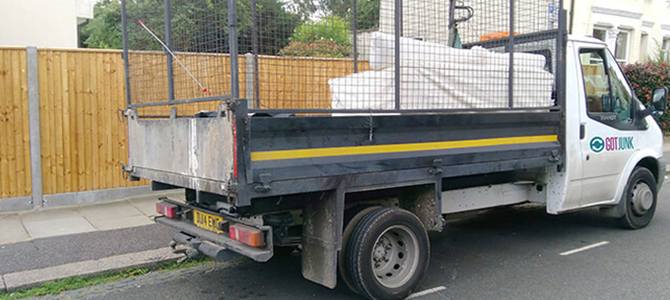 We are meticulous, comprehensive and always professional in what we do because we know that when it comes to any junk clearance, it needs to be done right. The fact we can cost less than skip hiring and that we save you so much physical hard work, time and additional worries, is why so many come to us when it comes to waste clearance. It is common sense to hire us no matter how big or how small the job may be – you can hire 4 yard skip or 8 yard skip. Our professionalism is, in many ways, our trademark and we are proud to say that it's why so many come to us when they want a professional job and a safe job done.
Hire a Skip with Us and Dispose of Your Waste Easily
So, when thinking about skip hiring, think again. It's so much easier and better to hire us, the alternative skip hire firm, for so many reasons. We are the cost-effective alternative to skip hire but also the junk removal company that gives you so much more. Our experience and knowledge alone can be of such value to you and in regards to junk removal, in many ways, it makes us the essential choice you should make. We also take into account your personal circumstances and individual situation so you get the exact job done you want done.
Rent a Skip through Us and Get Rid of the Rubbish at Your Home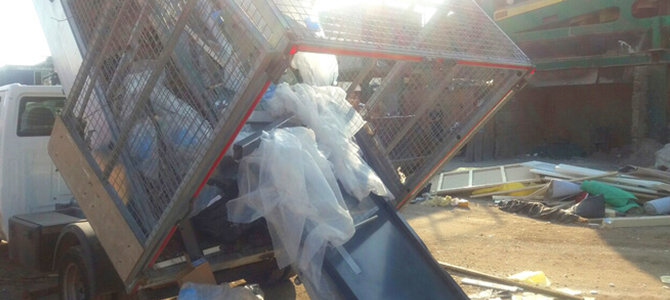 We pride ourselves on giving a customised skip hire service that is personalised around your individual needs. So instead of phoning the council and going through all the hassle of trying to get a skip permit why not call us instead on 020 3743 0222 today. You'll get a professional service for a great value price and a service you can depend upon time and again. We are sure that once you see how good a job we do that any time you need rubbish cleared in the future, you will use us time and again. We look forward to hearing from you and getting rid of all that junk or rubbish that needs to be cleared as well as showing you that hiring skips just isn't necessary because Got Junk gives you a better option and so much more for a great low price.
The Ideal Skip Hire for Your Budget
If you have chosen to use a skip in order to get rid of your waste, we offer a range of skip hire services you can select from too, all at very budget-friendly prices. You see, unlike other companies that operate in London, we don't offer a one-size-fits-all solution, but we tailor a service to your requirements instead. That means that you pay for only the amount of rubbish we haul away, as we offer a range of skip sizes to fit all needs. For instance, if you only have a smaller amount of waste to dispose of, you can hire a 4-yard skip, or, on the other hand, for very large quantities, you can go for a 12-yard one. Get the best deal on your waste skip hire today – call 020 3743 0222 and talk to an expert.
Why Choose Our Skip Hire London over Other Options?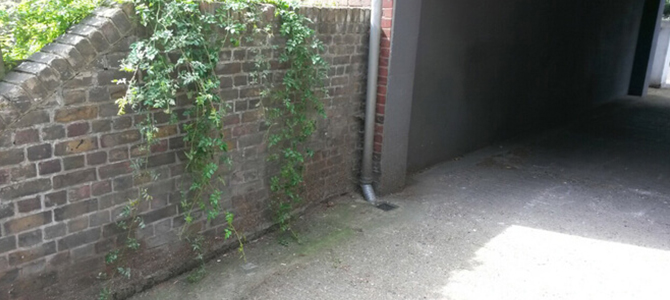 There are a number of reasons to prefer Got Junk over the other options for skip hire UK. To start with, we have spent over a decade delivering our top class services to the residents of the capital and local businesses and we have consistently received stellar reviews for our work. Our great reputation is in no small part down to our skilled staff members and their dedication to their work, as well as our top-of-the-line equipment which is always kept in perfect condition. And last but not least, our skip hire prices are better than those of all our competitors. We offer you the best value for your money in all of London and beyond with our customisable services available at extremely competitive rates – what more could you ever wish for!
How Much Does It Cost to Hire a Skip?
If you choose to hire your rubbish skip from us, it won't cost you much. With our pricing strategies that take into account your individual needs, we will provide you with the most suitable skip for your amount of waste and charge you respectively. That way, the cost of skip hire will be kept as low as possible and you will still get the exact size of skip you need for your job. Our skips vary in size and capacity which allows us to deliver a personalised solution that will not see you paying for any skip space you don't need or being overcharged for an inflexible service that doesn't reflect your requirements. Our prices for skip hire are the lowest you'll find in the capital and our deals and discounts will make the final price you pay even lower, so you are guaranteed to get a bargain!
What Skip Hire Sizes Do We Have Available?
We can offer you a range of skip sizes and here are the options you can choose from:

• 4-yard skip: If you need mini skip hire for just a small amount of rubbish, this is the perfect solution at a very pocket-friendly price. This skip can fit in the equivalent of 8 wheelie bins or 30-40 bin bags.
• 6-yard skip: With a capacity of 50-60 bin bags or 12 wheelie bins, this is a medium-sized option that fits a variety of waste disposal requirements.
• 8-yard skip: This large skip can fit in 16 wheelie bins/70-80 bin bags and is perfect for larger construction or gardening jobs that generate a lot of waste.
• 12-yard skip: If you have an excessively large volume of waste to dispose of, this extra large skip hire solution would be perfect for you, with a capacity of 100-120 bin bags/24 wheelie bins.

We Now Offer One Day Skip Hire Too
If you want the waste to be gone from your property as soon as possible and you have the manpower needed to load everything into the skip quickly, you can take advantage of our one day skip hire option for maximum convenience. Just call us at 020 3743 0222 and tell us where you want to have the skip delivered to – we will be there shortly and at the end of the day, when you are done collecting your rubbish in the skip, we will take it away for proper disposal. With this handy option, you can have all junk and waste hauled away from your property by the end of the day. "How much does it cost to hire a skip for the same day?" you may ask. Don't worry; the cost won't be higher than our regular prices.
An Eco-Friendly Local Skip Hire Service
We all know about the detrimental effects irresponsible dumping of rubbish can have on the environment, and that is why we at Got Junk strive to minimise the negative impact on nature's wellbeing in every way we can. This includes our London skip hire services too. We use vehicles with high fuel efficiency to deliver our skips to our customers' addresses and we have bases all around the city in order to not only respond to your requests quickly, but also minimise the distance travelled and thus lower our emissions. Furthermore, when we dispose of the skips' contents, we only use authorised facilities that operate in line with all regulations. These include recycling depots, centres for processing green waste, scrap metal yards and authorised landfills, among others. When you hire a skip from us, you can be sure that your waste will be disposed of legally and responsibly and that it won't harm the environment.
Where Will the Skip Be Placed and Do You Need to Secure Any Skip Permits?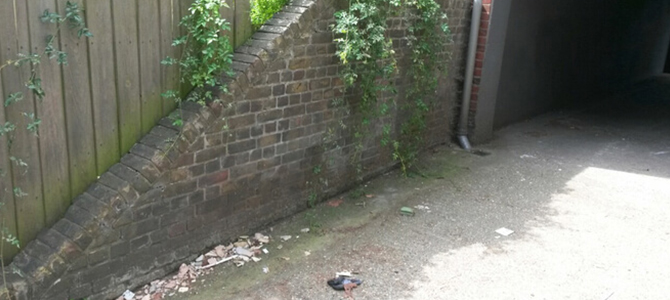 When you book a skip from us, you have two options in terms of where it will be placed. First, you could have it placed on private property – this could be your back yard, your garden, your driveway or any other part of your property. In this case, you will not be required to obtain any skip licences or permits – you can just order your skip for a date and time that are convenient for you and we will deliver it at your address. The second option you have is placing the skip on public property – on the street beside your house or at another council-owned piece of land nearby. In that case, you will be required to secure a skip permit from the local council.
How to Obtain a Skip Permit?
Our skip hire services do not include any council permits that are needed in order to legally place the skip on public property. Securing all the relevant permits will be your responsibility, but we can help you with a few guiding points. Each borough council has its own department that issues such permits and licences and you will have to turn to the council that governs your area. For instance, if you live in Wembley, you will have to turn to the Brent London Borough Council; on the other hand, if you reside in Balham, you will have to obtain your skip licence from the Wandsworth London Borough Council. You can find additional information about how to obtain a permit on the official websites of the respective boroughs or contact our team for more info and advice.
Get the Cheapest Skip Hire in London Today!
If you want to pay the lowest possible skip hire cost but still get a reliable service you have definitely come to the right place. Our low prices allow us to accommodate the needs of people of all budgets and our high quality service guarantees you a hassle-free experience every time. You don't have to pay for unnecessary add-ons or unused space! Call us on 020 3743 0222 now and get a hefty discount to lower the final price even further. Check out our skip hire price list today and be sure to take advantage of our special offers, available for a limited time only. Get in touch now and get the waste skip you need at the lowest price in the city!
Our Testimonials
I don't know how I managed to cram everything into my loft! Thanks to their skip hire their team removed everything from the space so quickly either!
I submitted a request for skip hire and they got back to me pretty much immediately with a very good quote. I accepted and they were able to take care of everything for me the next day.
I booked Got Junk for skip hire. The price they gave me was very reasonable and helped sway my decision of course.
Because it was a bulky waste, I thought the cost of labour would hike up the price. But Got Junk gave me a very reasonable quote for the job, and impressively, they stuck to it, even after carrying out all the hard work on the day.
Show all