How to Handle Builders Waste Clearance in Central London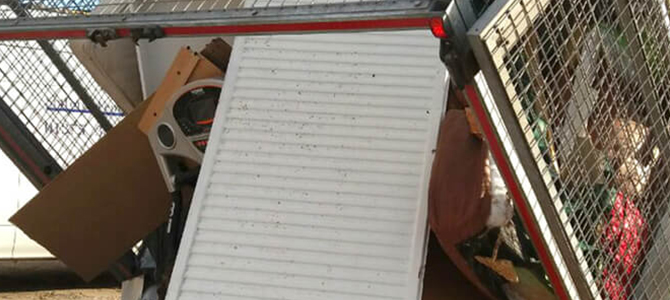 It isn't just the core of the capital; Central London is also one of the most regularly visited tourist destinations in the world today. It receives more foot traffic that any other part of London and is without question the most popular area in London from a tourist perspective. It is also an area that receives large amounts of investment in terms of property development. Even though these properties look great upon completion, they do create a big problem in the form of rubbish. Thankfully, Got Junk and our expert clearing services are on hand to make sure such waste issues don't get out of control. We understand the delicacy involved in cleaning a building site, as we make safety a core element of what we offer. Builders waste clearance can be a hazardous task, but it is a task that our team of waste removal experts is ready to handle. We use some of the leading staff in waste disposal, along with rigorous safety processes. Are you a builder wanting someone to clear away your post-work debris? Then speak to one of our team today on 020 3743 0222 and allow us to explain to you how our rubbish removal experts can help.
The second you arrive in Central London, it becomes abundantly clear as to why it is such a popular area. Central London has several distinct shopping areas, making it perfect for the both the luxury and budget shoppers out there. Starting with Oxford Street, Regent Street, Jermyn Street, Bond Street, all the way through to Mayfair and Covent Garden, it is hard to argue against Central London being the shopping capital of the United Kingdom. Shopping isn't where Central London begins and ends though, as the area is also steeped in history. Foyles Bookshop, Ronnie Scott's Jazz Club, Carnarby Street and the Windmill Theatre all make up the area. In fact, no matter whether you venture out, whether it is Westminster, Soho or anywhere in between, odds are you will find history at your feet. Residentially, Central London is one of the most expensive areas to live in the entire United Kingdom. This also makes the region the epitome of luxury in many regards. Central London is loud, brash and in your face, but it is without doubt all a part of the area's charm.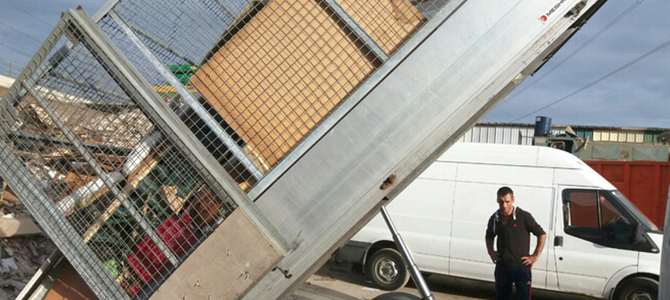 Central London is an ever-evolving metropolis, with building work at its core. As the population and tourism levels increase, such growth shows no signs of slowing down in the near future. In fact, you won't have to travel far in order to see a property under development. However, with development come rubbish, waste and dirt. It is part and parcel of the course, but when it comes to builder's waste, such needs to be handled appropriately. Got Junk is Central London's leading builders waste clearance company, providing clearance services that are region wide. What has made us so successful is simple; we pride ourselves on three key principals. Honesty, we will never mislead you or sting you with hidden costs. Experience, our team is made up of staff members that understand anything and everything that building waste removal entails. Skills, we will never send you untrained staff; everyone we use has gone through full-protocol training so that they know exactly what to do in whatever scenario arises. We understand that building waste removal requires dedication and care to execute correctly, so don't put your situation into the hands of one of our cowboy competitors. Pick up the phone and call us on 020 3743 0222 today, and one of our team of waste disposal experts will be more than happy to give you a free no obligation quote for our junk clearance services.
Our Testimonials
Based on the price they gave me for the clearance, booking them for waste removal was the logical decision. They came over when they said they would and carried out the speedy clearance necessary.
I've hired Got Junk for waste removal a few times now. They're always able to come around when needed and carry out speedy clearances. They always give good quotes too. They're the best company around in my book.
L. Middlebrook
2022/10/11
Their waste removal team sent handled the massive amount of junk I was chucking away with speed and ease. Not even the tiniest bit of junk remained when they were done. The site was cleared in a jiffy.
The waste removal job was over before I knew it. They handled it with speed, professionalism and ease. It was just the hassle-free service I was after.
Show all