Don't Throw Away Those Old Tyres - Repurpose Them with These Handy Ideas
08Sep 2015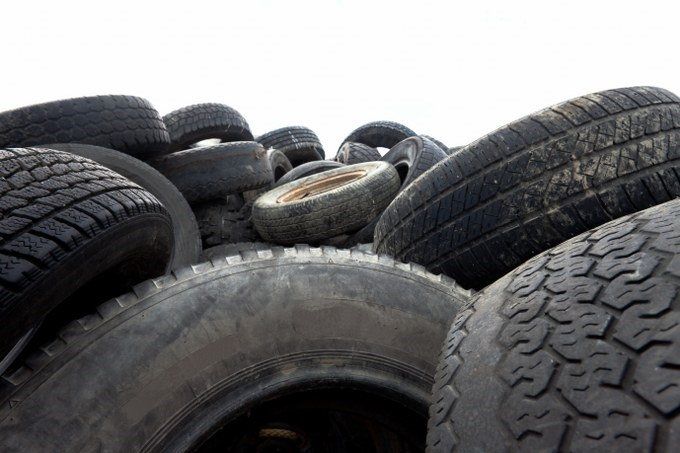 There are hundreds of millions of tyres dumped in landfills each year. The people no longer needing them immediately think rubbish removal and so do the job themselves without realising what that means to the environment. Tyres are of the type of rubbish you either want to reuse, or send for recycling, and not throw away so that they can gather a variety of insects and rodents, some of which use specifically tyres as their breeding ground. The same pests are responsible for the spreading of several types of viruses and diseases. Do you want to add to this problem, or will you seek a new solution? The latter is definitely not that hard. There are numerous ways to reuse your old tyres, and exercise creativity while doing it as well. Here are some of those ways.
• Obstacle Course
If you have enough tyres and own a lawn, you can make your own obstacle course for physical exercise. If you are not in a mood for jogging, this can very well be your solution. A few laps through the course every day and you will keep in shape and will have a tougher cardiovascular system. And, this will save you a ton of money from the waste clearance company you would have hired to take care of all the tyres for you.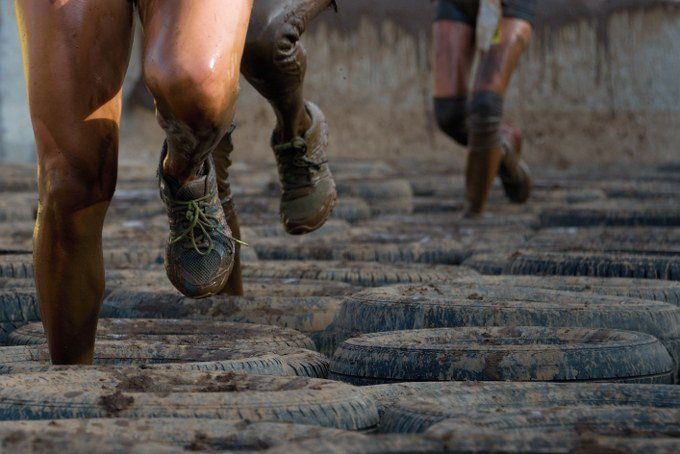 • Tyre Swing
If you have a proper tree in the back yard, or are handy enough yourself to make the structure, then why not create a swing for your kids? Tyres have been used as swings for decades, so you can easily hang one from the tougher branches of the tree and make the kids happy.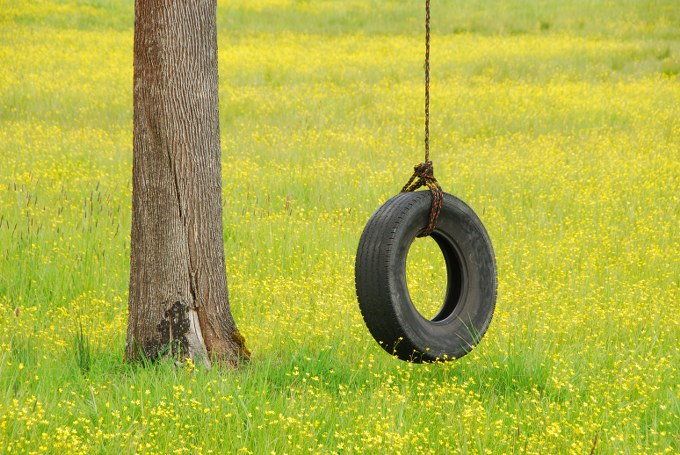 • Flower Pots
Drop a few tyres in the garden, arrange them as you like, fill them up with soil and start planting. You can have your own eccentric garden which you can even add colour to by painting the tyres for more vibrant "pots". You can even make hanging pots from your roof or off a tree branch! The ideas of using tyres as containers are numerous.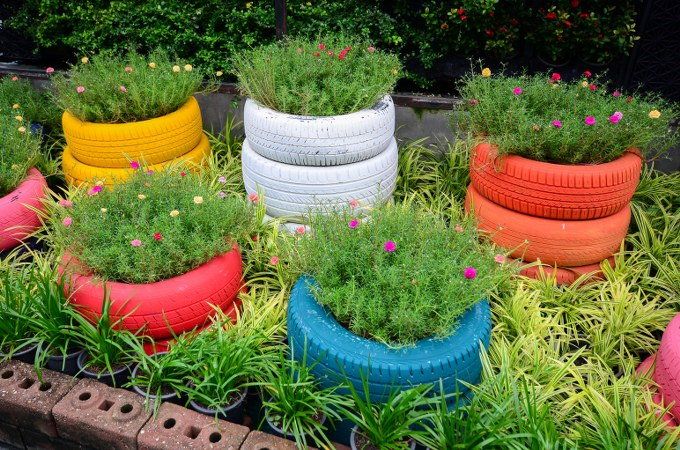 • Planters
While on the subject of garden, you can stack up a few tyres and plant even a bigger variety of plants, not just fruits, vegetables, herbs, and spices. That high bush you always wanted just found its perfect home.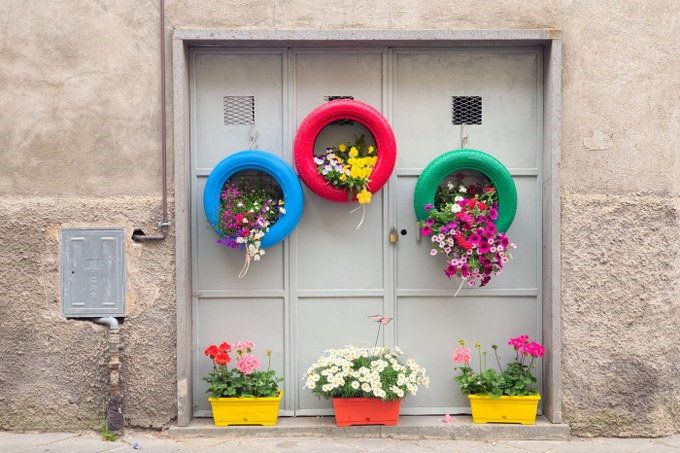 • Fence or Decorations
With enough tyres you can make a fence around your garden, or just separate the garden area from the lawn, protecting the plants from the occasional football rolling over your rose bush. Or you can make a fence for a play area for your kid. A sandbox can be easily made when surrounded by tyres and filled with sand.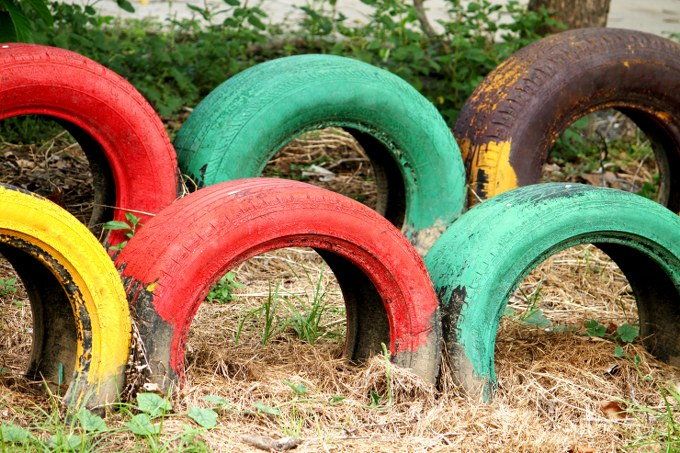 • Feeders
If you live in a farm, a tyre can save you the trouble of making, or buying a feeder for your livestock. Merely place it out among the animals and your chicken will have a place to feed and climb.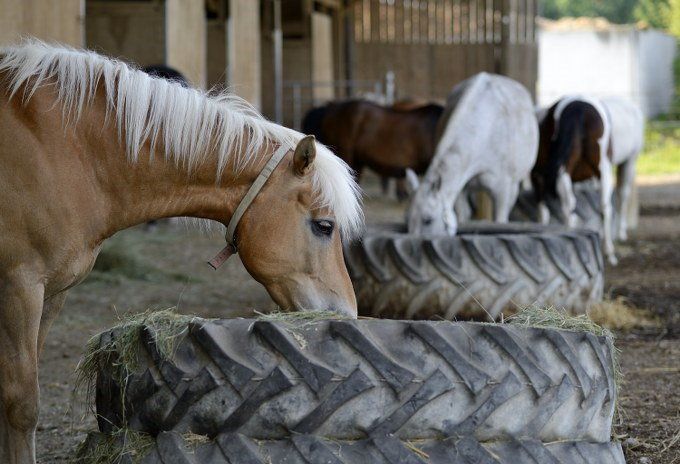 • Ottoman or Coffee Table
If you are handy enough to fill in the hole and cover it up with enough cloth, rope, or any other material, you can even make your own ottoman to surround your coffee table with. Or, indeed, you can pile some of them and make a coffee table! Even an end table can be achieved if you don't plan on moving it too much.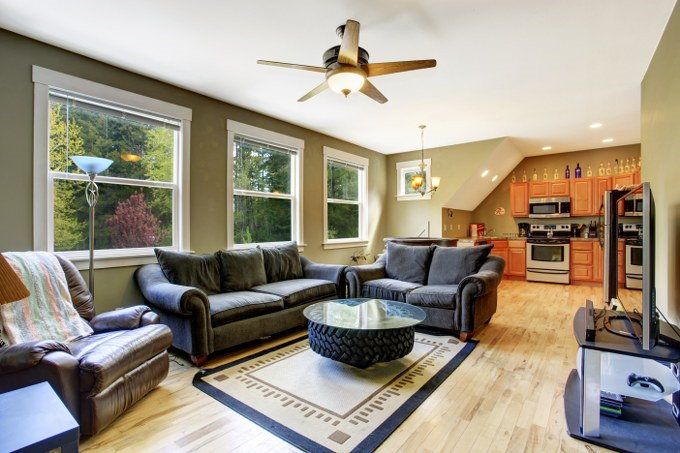 Tyres are not something you carelessly throw away, as we already established. So instead dumping it in a landfill, or wasting money on getting a junk disposal team around to rid you of it, you can be creative and find it a better use.